ITP On Technology
Technology
Technology should revolutionise the way organisations book and manage their business travel and expenses.
There are five key elements at the heart of the ITP Partnership technology solution.
Key elements to improve your
business travel experience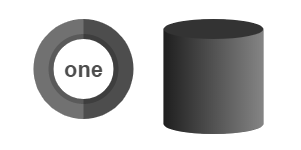 Travel Productivity Platform
One Platform

At the heart of travel management is the Travel Productivity Platform, where all company policies are implemented and managed in one place, with duty of care embedded within the process.
Travellers find all the tools they need for planning a trip, whilst on the trip, and when they return.
Travel arrangers access all the company travellers' profiles, plan their trips, create reports, and fulfil their travel management responsibilities.
Multiple Booking Channels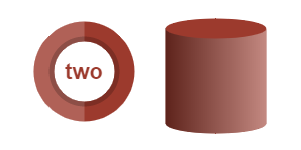 The ITP Productivity Platform offers dynamic pricing through multiple booking channels, air, hotel, rail etc.
Not only through the traditional General Distribution Systems (GDS) channels but also Web/Low-Cost channels as well as New Distribution Capability (NDC) channels and vendor direct access channels.  These channels are all accessible through the ITP Travel Productivity Platform.
Some of the innovations which can also be incorporated are connectivity with group booking modules and a robust offline booking component.
The travel agency subscribes to a Global Distribution System (GDS) namely Amadeus, Sabre and Travelport amongst others.

The GDS is a legacy system which displays live inventory that allows travel agencies to book flights, hotels, car and some rail.
It is now also possible to access pricing via web/low-cost channels as well as via the New Distribution Capability (NDC) channel which creates a direct connection between the Distributor of the Travel Service and the Travel Agency.
This allows the Travel Agency to offer other ancillaries to the end-user.
Multiple passenger bookings can be processed online or with the assistance of your travel agency.
When booking a large complex group offline assistance from your travel agency is required to manage the trip effectively on behalf of the whole group.
Offline booking added to the Online Booking Tool.
Reservations processed offline directly with a supplier can be added to the ITP Travel Productivity Platform either during the booking workflow or as a synchronisation into the platform when the booking is completed.  
Managing bookings becomes so much easier for the both the traveller and travel arranger. 
Access to tools through integration
Booking and having access to all the right travel channels is important but not the only thing that influences your Business Travel experience. Here are a few elements that we think lie at the heart of having a better Business Travel experience.
Automatic set up for all payment scenarios can be achieved with the right integration. 
When a traveller returns from a trip the process of charting all expenses should be completed within a few minutes.
Integrating travel and expense will automate the process and deliver a streamline and efficient reconciliation. 
Being able to produce and schedule reports. Ad hoc reports to provide quick insights when conducting meetings or regular complex board packs.
Quick and easy access to current travel information when planning a trip, automated travel information during the booking process, travel alerts during your trip, all of which are integrated in the ITP Travel Productivity Platform and accessible on all devices.

Integrating a visa service provides up to the minute specialised information during the booking process on all visa requirements.
Profile synchronisation across multiple systems and platforms ensures data accuracy and data privacy.
Add-ons is a broad term used to describe the ability to plug in systems and solutions that are not already integrated in the Travel Productivity Platform.
The system can be your ERP system or a 3rd party system that you want to access via the ITP Travel Productivity Platform so that information can be exchanged, or actions can be triggered.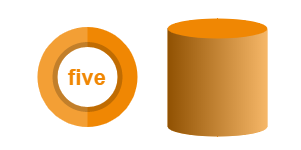 Providing access to things that matter in everyday business travel life
Information is important, providing the right information to the right people at the right time in an easy and uncomplicated manner that requires little or no effort to use on a day-to-day basis. 
Access travel policy information
Global access to pricing information

Safe access to commercials

Project Management